The adoption of blockchain technology by leading figures, businesses, and governments
Blockchain is here, and its presence is beyond denial. The question that the industry experts, businesses, analysts, and even governments are looking at with great curiosity now is how fast it will keep growing.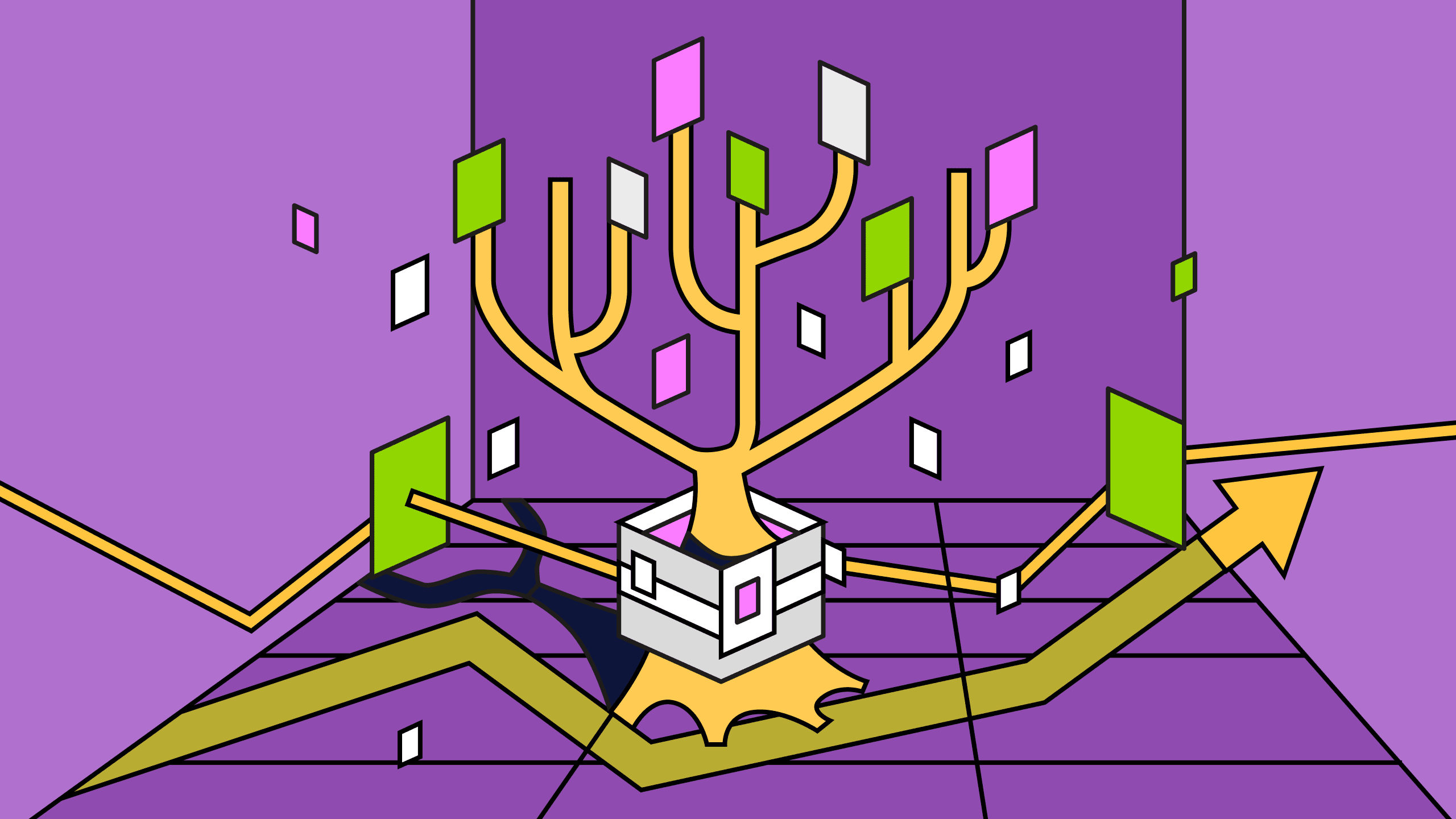 One research estimate suggests that the blockchain market will grow at an astounding pace of 68.4% Compound Annual Growth Rate (CAGR) between 2021 and 2026. The Defi protocols, one of Blockchain technology's most prominent real-life use cases, now hover around a combined size of $250 billion from the size of a mere 1 billion, registered during the middle of 2020. Cryptocurrencies, another area where a blockchain is imperative, are more than 16,000 at present, traded on nearly 450 exchanges.
Although a bearish market outlook might cast a grey outlook and doubts on the minds of retail investors, investments by organizations in the advancement of blockchain technology and products have never before been so high.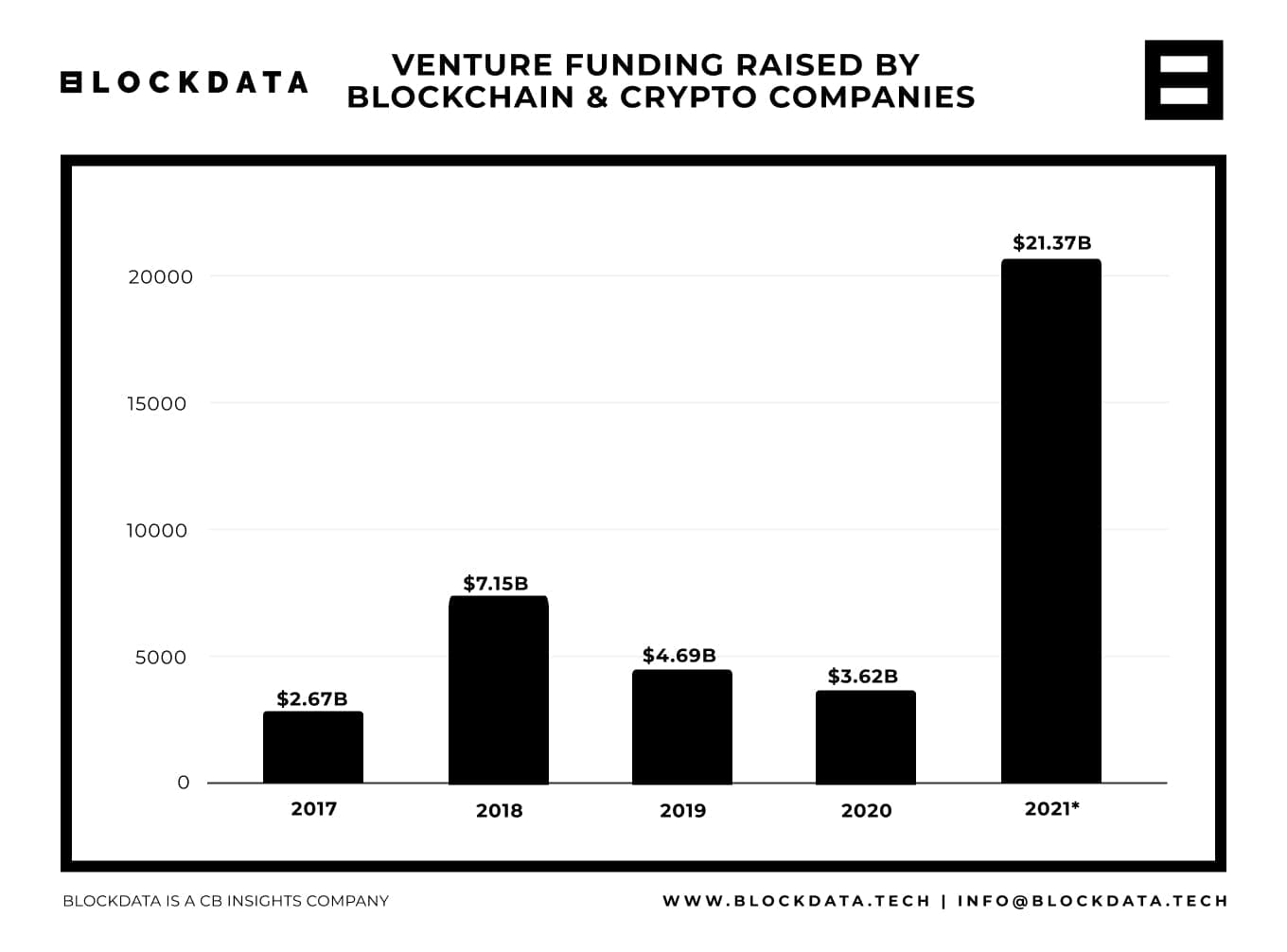 These numbers stand testimony to the spread of blockchain technology, not just for cryptocurrencies but also for a large variety of industries discussed in our previous article.
Blockchain in Globally Leading Businesses
According to Blockdata, 36 of the top 100 public companies have invested in 101 blockchain companies through 140 investments, 29 industries, and 83 different use cases.
And these companies aren't just investing, no they are building too. Mostly focused on back-end tech and not consumer-facing products, this could explain the heavy investments of which most of the public isn't yet aware of.
If we look at businesses with the maximum number of blockchain patents, the list is ruled by some of the globally leading brands. Alibaba Group Holding Ltd has a maximum of 2,588 active worldwide blockchain patents and pending applications. Some other companies on the list include Tencent Holdings Ltd. (1,703), IBM (962), Mastercard Incorporated (361), Siemens Ag (248), Accenture Plc (208) Visa Inc. (192), etc. Countrywise, China leads the game by a big margin when it comes to the total number of blockchain patents. China has more than 34,000 blockchain patents to its credit, followed by the US (8,759), Korea (4,035), and Europe (2,288).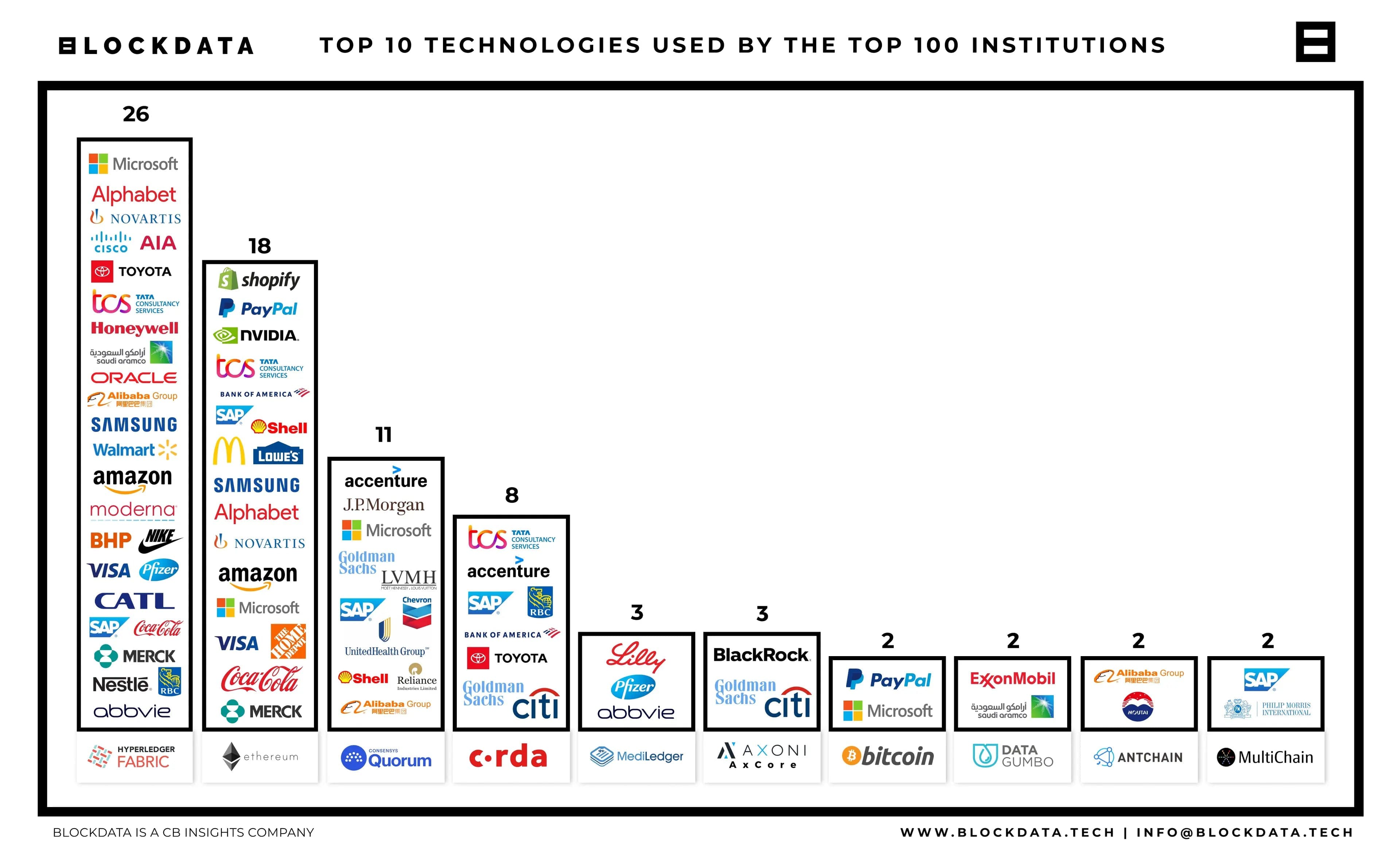 Industry Leaders and Celebrities Invested in Blockchain
Elon Musk has probably been the most well-known Bitcoin investor so far. Musk and his company Tesla have delved as deep into Blockchain by investing nearly $1.5 billion. But, not only Musk, the list of people invested in blockchain and crypto assets has been long. It includes the likes of Snoop Dogg, 50 Cent, Paris Hilton, Gwyneth Paltrow, Bill Gates, Serena Williams, Floyd Mayweather, Kanye West, Mike Tyson, and many more.
Governments Into Blockchain
El Salvador is probably the most significant example of introducing Bitcoins as legal tender for the country, and President Nayib Bukule promotes it with all his might. But in other countries, the government has been proactive. Miami Mayor Francis Suarez, who agreed to accept paychecks in 100% Bitcoin, is actively incentivizing the spread of cryptocurrency across the city. To match up with Miami's effort to become a Blockchain hub, the New York City mayor-elect Eric Adams declared plans to take his first three paychecks in bitcoin.
Conclusion
Although the market volatility might have some doubting the future of blockchain products, we see industries gearing up and investing in development like never before. Investments like these don't immediately pay off; advancing technology and building new products takes time. We have seen many great products come to the market in 2020 and 2021, originating from investments made in 2018, thus taking two years. We expect similar things and likely even more for the coming years.
Do you want to be at the forefront of innovation and learn what blockchain can mean for your business? At Byont, we have helped businesses and startups globally successfully enter and navigate this blockchain ecosystem.
Whether you have a killer idea or are exploring the possibilities of blockchain technology, we provide end-to-end assistance from concept to development. We have successfully assisted startups and businesses in developing new business models deploying smart contracts across multiple chains, token launches, and NFT publications.