Byont Labs and BROKENEGG Partner to Expand NFT and Metaverse Offerings
We are happy to announce that we partnered with BROKENEGG, a leading consultancy agency helping individuals, artists, and companies go to market with NFTs and into Metaverses.
Visit BROKENEGG's website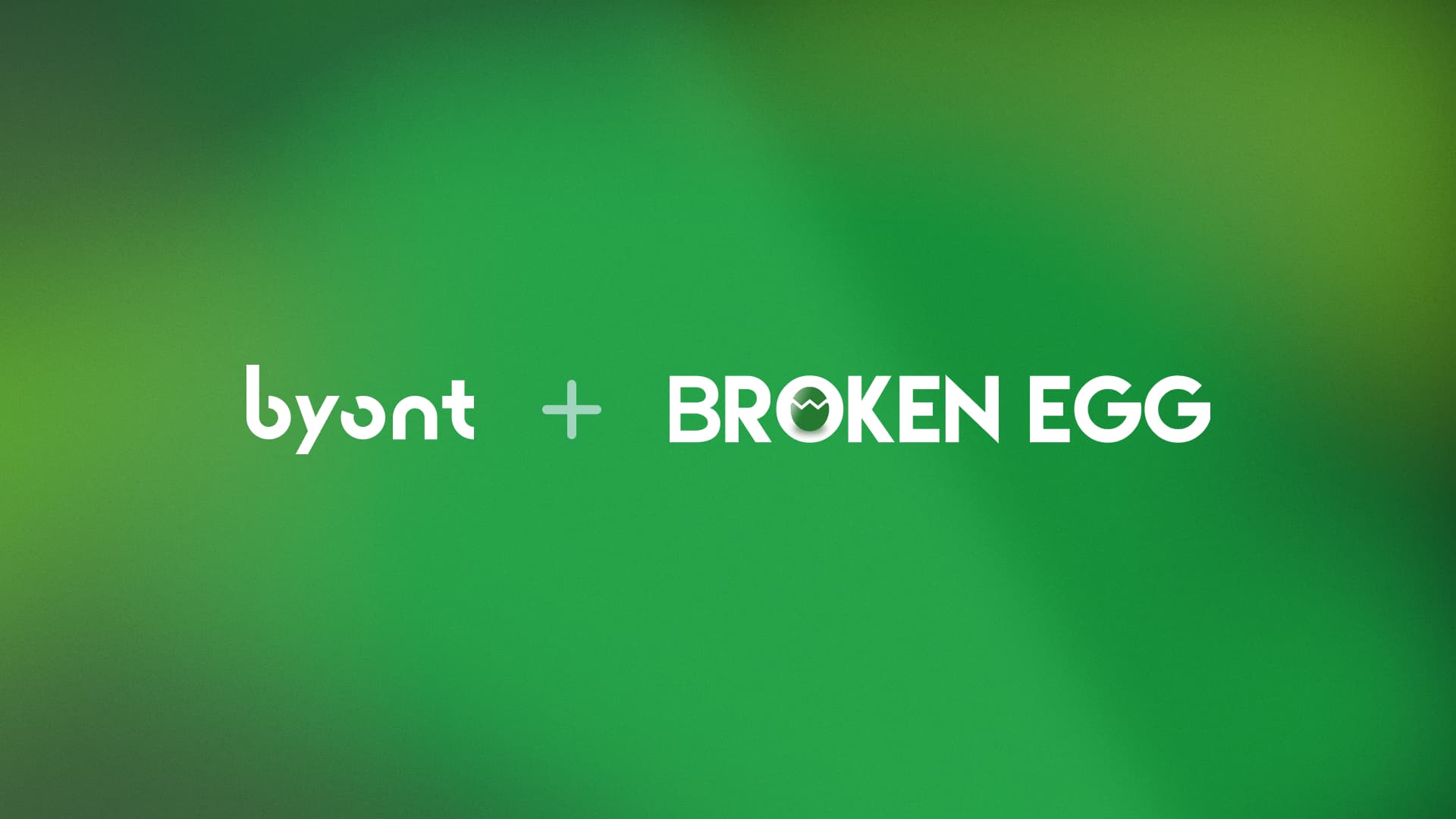 Introducing BROKENEGG
BROKENEGG is a leading provider of NFT and Metaverse services. They build strategic marketing plans, host workshops, and offer consulting services to help their clients make the most of the possibilities that NFTs offer. They also have a team of skilled 3D artists who can build dream homes or company headquarters that are accessible from anywhere in the world. In addition to creating and selling NFTs, they also help their clients buy, sell, rent, and sub-rent land in the Metaverse.
It was essential for us to find a partner to team up with to expand our activities in Web3 and have support on the engineering side.
The Partnership
We are excited to announce our partnership with BROKENEGG, which will allow us to expand our offerings and tackle the advanced technical challenges that our clients often face when creating NFTs or expanding into the Metaverse. At Byont Labs, we specialize in providing engineering and security expertise to help our clients succeed in the world of Web3. We believe that partnering with BROKENEGG will be a game changer for both of our organizations, and we are excited to see where it takes us in the world of Web3.
What's Next?
Stay tuned for updates on our joint projects and initiatives! We are eager to see what we can accomplish together and how we can help our clients succeed in the world of NFTs and the Metaverse.